To explore novel mechanisms in immunology that reveal new therapeutic approaches for cancer, infectious and immune mediated diseases.
Discovering novel immune mechanisms that can be leveraged for therapeutic purposes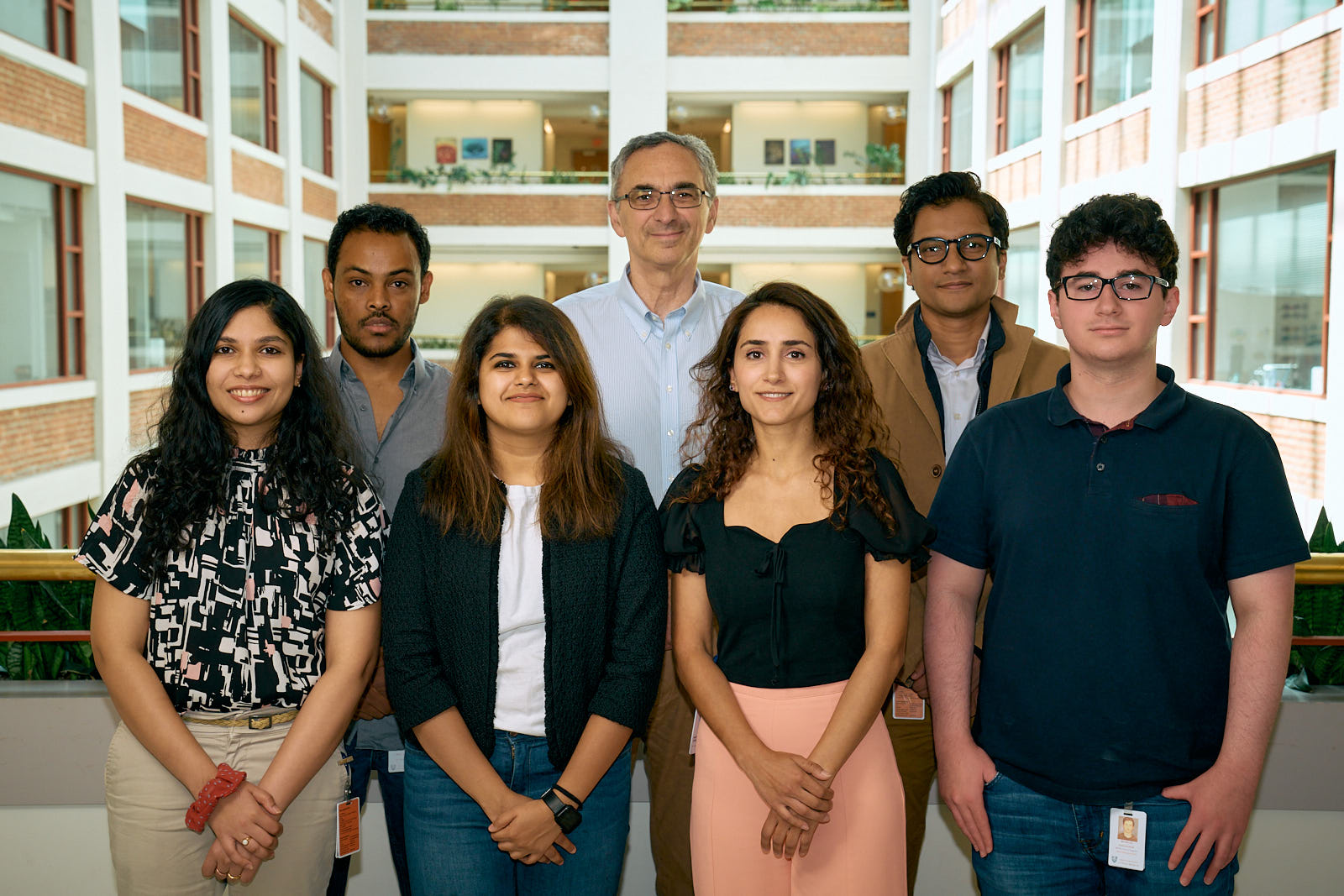 Senior Research Associate
Yohannes Gemechu Hailu, PhD
Lab Manager and Research Technician
Omar Mohammed Shaikh, PhD
2021 David Gregory, PhD
2021 David Verrill, MS
2021 Emily Hill, BS Emory and Henry College
2020-2021 Kento Kawai, PhD. Medical degree program at Emory University, Georgia
2014-2015 Abhinbhen Saraya Wasontiwong, MD. Assistant Professor of Neurology, King Chulalongkorn Memorial Hospital, Thailand
2009-2018 Satoshi Kashiwagi, MD, PhD. Assistant Professor of Radiology MGH/Harvard Medical School Instructor.
2009-2014 Jianping Yuan, PhD. Research scientist at Novartis Institutes for BioMedical Research.
2007-2011 Michael Santosuosso, PhD. Medical Science Liaison Sunovion Pharmaceuticals, Canada.
2007-2011 Elda Righi, MD, PhD. Infectious Diseases Division, Santa Maria della Misericordia University Hospital, Italy.
2006-2009 Choli Hartono, MD. Assistant Professor of Medicine in Clinical Surgery & Assistant Professor in Clinical Medicine, Weill Cornell Medical College.
2005-2007 Liljana Stevceva, MD, PhD. Professor of Immunology & Pediatrics, California Northstate University College of Medicine. Consultant, Medical Education and Research Institute and previous Director of Division of Microbiology and Infectious Disease, Professor of Immunology and Microbiology, University of Texas
2005-2009 Fatimah Jaafar, PhD. Head of Human Resource, Ministry of Health, Brunei Darussalem.
2003-2004 Athe Tsibris, MD. Associate Physician, Brigham and Women's Hospital and Assistant Professor of Medicine, Harvard Medical School
2002-2008 Fabrizio Vianello, MD. Associate Professor of Hematology and Immunology, Department of Medicine, University of Padua, Italy.
2002-2004 Diana Brainard, MD. Senior Vice President, Clinical Research Gilead Sciences.
2001-2006 William G Tharp, MD, PhD. Clinical Instructor, Department of Medicine, University of Vermont.
1998-2000 Richard Evans, MD. Clinical Board Director Cardiff and Vale University Health Board, UK
1995-1999 Gregor Adams, PhD. Assistant Professor, Cell & Neurobiology, Zilkha Neurogenetic Institute Keck School of Medicine and Eli and Edythe Broad Center for Regenerative Medicine and Stem Cell Research. Director of Scientific Development MI Bioresearch, California